Our Firm
Con más de 15 años de experiencia en el ámbito del derecho internacional, nuestro despacho ofrece asesoramiento especializado en derecho migratorio y de extranjería, nacionalidad y comercio internacional.
What makes us different? We are specialists. As specialists in this field, we can provide quality services, tailored to the particular needs of each situation.
Our knowledge of the extensive regulations related to immigration law and international trade law, both at national, European and international levels, allows us to provide our clients with strategic advice and effective solutions to specific problems, allowing us to detect the most appropriate routes for each case. a nuestros clientes asesoramiento estratégico y soluciones efectivas a problemas específicos. Nuestra dilatatada experiencia nos permite detectar las vías más adecuadas para cada caso.

Our practice is rooted in an appreciation of legal differences in foreign jurisdictions, sensitivity to cultural and communication differences, and awareness of changes in the family, work, and business environment.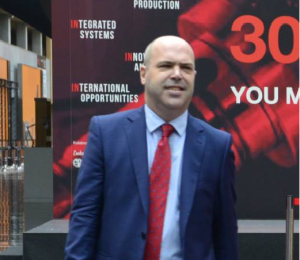 Bruno Manzanares
ABOGADO – SOCIO DIRECTOR



Bruno Manzanares has a Law Degree from the University of Deusto (Bilbao) being a licensed lawyer from the Bilbao-Bizkaia Bar Association (nº 6791). Master (LL.M) in international business law from the University of Hull (England) and Master in legal practice and procedure from the University of Deusto and the Bilbao-Bizkaia Bar Association.
• Managing Director and lawyer of the Spanish Machine Tools Importers Association- AIMHE (2011-2020)
• Member of the Bilbao-Bizkaia Bar Association´s legal aid service in immigration law.
Cuenta con más de 10 años de experiencia en el ámbito del derecho de extranjería y derecho internacional privado.
Languages: Spanish, english and basque